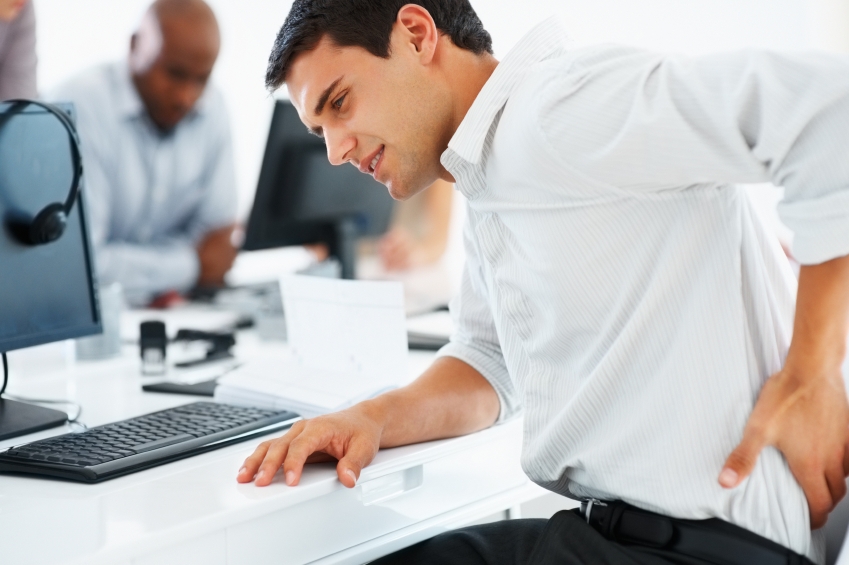 Did you know that this week is chiropractic awareness week? Chiropractic awareness week is running 13th-19th April and there has already been some great coverage in the press. Just in case you may have missed it here are some articles you may be interested in:
The Independent:
Looking at electronic devices leads to increase in neck and back problems
Daily Mirror:
Back pain soars among young people because they are sitting down for too long
The Times:
Youngsters are becoming sitting targets for back pain
All three of these articles focus on the shocking rise in back pain amongst young patients under the age of 30. It is suggested that the near constant use of mobile phones, laptops and tablets is causing too much stress and strain to our spines, leading to pain and disability. There has been a steep rise in the number of people in this age group reporting back pain and neck pain and I would definitely say that my practice reflects this. I've been working as a chiropractor now for nearly seven years and more and more younger patients are coming in to see me for help with painful back and neck conditions. It always used to be old age causing the trouble!
The good news is that this type of pain is usually relatively straight-forward to sort out and responds very well to chiropractic treatment. Whilst patients are young you have the opportunity to change postural habits and explain the importance of good posture and how to sit properly. This should lead to less spinal problems in the future and a healthier, happier population.
Neck and back pain in patients under 30 years old is not 'normal' and we need to address this sudden and dramatic rise in spinal pain with sensible advice on how it can best be avoided. It is great to see such great news coverage for the chiropractic profession and we need to work alongside osteopaths and physiotherapists to help the population reduce the surge in back pain that is highlighted in this survey.
What does chiropractic treatment do?
Once the cause of the pain has been identified I will work on the patient's spine to restore movement to any parts of the neck or the back that have become stiff or jammed. Conversely if there is instability and too much movement we may look at exercises to strengthen specific muscles. Check out these simple exercises that can be performed daily to help you with any neck or back pain from Revive TV.
https://revivechiropractic.co.uk/blog-single-author-full/
Spread the word about chiropractic
Maybe it is your son or daughter who is complaining of back or neck pain or a friend? If you have personally benefitted from chiropractic treatment then suggest that they come and see us at Revive Chiropractic and we can help. It is amazing just how many people still don't know what a chiropractor is or what we do!
https://revivechiropractic.co.uk/wp-content/uploads/2015/04/Man-at-desk.jpg
565
849
Alison Eaves
https://revivechiropractic.co.uk/wp-content/uploads/2015/12/Revive-Chiropractic-Logo-CSI.png
Alison Eaves
2015-04-15 15:58:00
2015-09-24 15:11:16
Chiropractic Awareness Week 13th-19th April 2015